---
Spotlight:
3-D-O CD-ROM System Announcement
---

You were there for the unveiling of the super systems, and you witnessed the birth of the CD-based tech marvels on the scene. According to our sources, there is a brand-new gaming machine well into development that is similarly revolutionary. It is called the "3-D-O." Not unlike the Sega CD and Turbo Duo systems preceding it, this new super secret box will pounce on CD technology to deliver outstanding graphics and sound, but never before has a video game system tried to do precisely what the 3DO may accomplish.

The 3DO, pronounced "Three Dee Oh," was revealed behind closed-doors at a multi-day event held in New York City. Trip Hawkins, the famed Electronic Arts executive, stood in charge of the show and answered many of our questions (though not all). The 3DO will house a mighty, 32-Bit processor, run exclusively CD-ROM game discs, and will contain 16 MB of internal memory. It will reportedly replicate Dolby Surround Sound and support full-motion video as well.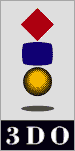 The Official Logo of the 3DO!

The most curious feature with the 3DO, other than its jaw-dropping specifications, is its enormous repertoire of interested publishers and licensees. Their interest presumably peaked by the console's animative abilities, over 50 different companies are prepared to develop games for the device. This slate includes such favorites as Electronic Arts, Maxis, Interplay, Ocean, and Virgin Games. Various manufacturers will also have access to production rights.

Here at PyroPlayers, we are always excited for novel tech announcements, and are more than happy to leak the news to our readers but remember this is still very much in development. 3DO does not yet have a definitive release date, although Hawkins assures us further details at CES. We do know, however, that the system will launch at a worrisome $700 USD. Meaning, if you want your hands on the latest and greatest console, it'll cost more than a month's allowance. Still, the future is bright for 3DO, and once we learn more info, you'll be the first to know!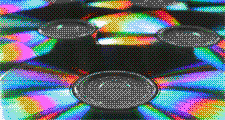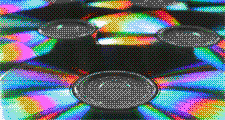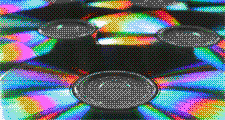 [Article from the March/April 1993 Issue of PPM]